The AWA International Sleeve Label Awards, now in its seventh year, is an established feature of the label industry calendar, and annually documents the achievements that sleeve labeling has brought to today's packaging industry. The winners for the 2021 AWA International Sleeve Label Awards were announced during the AWA and TLMI International Sleeve Label Conference & Exhibition 2021 on 10 November 2021 in Cincinnati, OH, USA.
Heat-shrink sleeve labeling applications dominated the large number of entries received – a reflection of the technology's current popularity in the packaging market. Judges Seamus Lafferty, president, Accraply, Tom Hammer, head of technical marketing for Siegwerk, and AWA's vice president, William Llewellyn combined their broad in-depth industry expertise to select the winners – sleeving applications that demonstrated not only technology perfection and outstanding design but also use of today's leading-edge print enhancements.
Heat TD Shrink Sleeve Category
McDowell, a Resource Label Group Co., were winners in the Heat-shrink TD Sleeve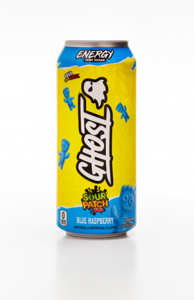 category, for their label for Ghost/Sour Patch Kids – Blue Raspberry. 
Demonstrating the power of a shrink sleeve – even without the element of shape – this CAN application might reasonably be described as a "sensory masterpiece". The eye-catching design combined with the touch and feel in the consumer's hand is near perfect.
Environmental Contribution Award
Earning the sleeve label award for Environmental Contribution Exportaciones Im Promocion (EXIMPRO) from Mexico, for the product Zen Water, printed with Rotogravure on an rPET substrate with washable inks. 
The entry is using a PET bottle made 100% from ocean-bound plastic and rPET sleeve
material – as well as washable inks that enable the recycling of the sleeve and container together, using current and accepted processes.
About Sleeve Label Awards 2022
Announcing the winners during the AWA & TLMI International Sleeve Label Conference & Exhibition 2021, Corey Reardon – president and chief executive officer of AWA Alexander Watson Associates – underlined the fact that these annual AWA-sponsored awards, now in their seventh year, continue to deliver exceptional examples of what shrink sleeve technology has achieved today. Reardon also announced that regarding submissions for the 2022 Sleeve Label Awards.