Capitalizing on the startup segment
During his early years of handling bulk jobs for converting majors, Jain had come across scores of customers with very small and specific requirements that the major converters would not accept. This led him to come up with Paras Printpack. Jain devised a unique plan wherein he decided to just service this segment and ride the growth curve with strong revenues rather than huge production volumes.
Jain's confidence was based as much on his own experience and abilities as it was on his reading of the market segment he was targeting. At the outset, he laid down the rules by which he would play—zero credit. This was a typical eCommerce approach where the buyer pays upfront for a product or service. The fundamentals of his target market seemed favorable since the young and restless entrepreneurs running startups did not mind paying upfront for consistent quality and delivery and also because of their familiarity with this kind of a business model.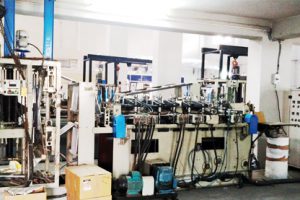 After almost three years of strict quality, delivery and fiscal control, Jain is convinced that his track record is strong enough for venture capitalists and major angel investors, or even the more conservative banks and financial institutions to start bankrolling his much-needed capacity overhaul involving larger plant, advanced machinery and, most importantly, professional manpower. Jain asserted that he does not have a marketing or sales team to tap the market and that he relies entirely on digital marketing to procure business. He has serviced over 700 small customers over the last two-and-a-half years and claims 5% repeat orders, which he expects to rise in the days ahead. Some of his small customers have also grown fast and are ready with bigger orders.