Rave Scan organized an Open House on 28 October 2015 at its Manesar plant showcasing the country's first Heidelberg Speedmaster CD 102-6 color plus coater UV combination press with Foilstar – the 59th Heidelberg Foilstar installation in the world as well as other high quality equipment at the plant, including a Bobst Novacut diecutter. Rave's new Foilstar is installed at the 150,000 square foot plant, which is now expanded to the adjacent building (80,000 square feet) that is dedicated to rigid box-making, powered by two Emmeci machines.
Rave is leveraging the Foilstar in adding value (for example, decorating with metallic effects) to labels, sweets boxes, cigarette boxes, magazines, books and greetings cards. The company is also using the Foilstar to print innovative ads for newspapers. Bhavnesh Kumar, one of the directors of Rave Scan, said, "We are able to do a good business with the Foilstar against all market scuttlebutts that India is not ready for coldfoil. There are many industry segments in India waiting desperately to leverage the power of Foilstar."
Kumar's claim was endorsed by Ved Chawla, MD and CEO of Dreamland Publications, when he said, "A technology like Foilstar is a boon for publishers like us and is allowing us to take the premium look and design of children's books to the next level. Since there is a great demand for such books, we are going to print more." Dreamland Publications is a Delhi-based publishing house for children's literature.
The new press comes with third generation Foilstar technology. Coldfoil in the press is applied in-line using two of the offset printing units, thus providing advantages of offset printing such as CtP imaged plates for foil, fast makeready, quick changeover, low maintenance and low energy consumption. The first unit transfers adhesive that is picked up by the offset plate instead of ink and the second unit removes the foil from a ribbon or ribbons of coldfoil running in the Foilstar.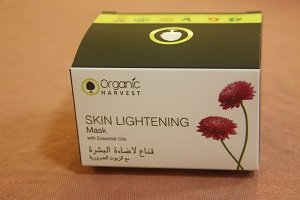 According to Deepak Walia, regional sales manager, Heidelberg, who was also present at the Open House event, the output of the Foilstar is 100% recyclable and green as the metallic part of the foil is transferred, leaving behind the PET. Walia further said that on the Foilstar, if a printer is printing 40 lakh sheets (4 million sheets) in a year, he saves almost 133 tonnes of CO2 in comparison to any UV press which uses completely metallic polymer laminated substrates.
Although the Heidelberg Speedmaster CD 102-6 color plus coater UV combination press with Foilstar was the highlight of the event, the two Emmeci rigid box making machines – MC2004 MEB and MC2004 APP – running at the adjacent building were able to seek the attention of visitors too. "The two machines are revolutionary in terms of technological innovation, better performance, userfriendliness and reduced noise," said Mohit Jain of Anil Agencies, who supplied the two box-making machines to Rave. "The machines can produce 1,800 to 2,000 boxes an hour. While the APP is servo-driven, the MEB is vacuum-driven and has maximum turn-in-depth of 80 mm and 35 mm respectively."