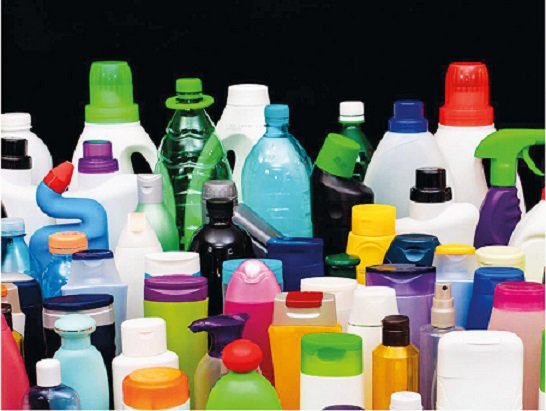 Driven by the economic value generated by packaging against a backdrop of growing competition in the FMCG industry and the ensuing pressure to accelerate time-to-market, automation is the need of the hour. We sat down with Munjal Kothari, CEO at Blowkings, to find out what his company is doing to remain competitive in such a challenging market.
Please tell us about your company. 
Munjal Kothari: Blowkings is a member of the Panna Group of Companies. We are headquartered in Mumbai and have been in the packaging sector since 1978. We primarily manufacture custom moulded parts for our customers to serve them better. With a vision to be the preferred partner for innovative and cost-effective custom solutions in rigid plastic packaging, the Panna Group of Companies caters to the major players in the Indian fast-moving consumer goods sector. The group has deployed a variety of systems from different automation vendors from America to Korea.
How can automation vendors help end-users increase their productivity?
Kothari: I think the most important thing is the support; it should be localized. The main problem we had with our previous vendors was local support. Service and support are critical components for the end-users. Whenever we had a problem, Pramod Patil at Unilogic made sure we had staff available to support us. The service was exceptional.
The automation process should include remote diagnostics and remote information logs to know what is happening in the machine. Due to the pandemic, people prefer remote diagnostics and alarms be sent to cell phones or laptops. With new devices that can be easily integrated with computers, we have the ability to diagnose locally. Support staff can keep an eye on the equipment, and if changes are needed, they can make them in no time. There is a cost associated with any machine downtime, so remote diagnostics and local support are two important points for OEMs and automation providers to consider.
How has your company leveraged automation technology to increase productivity and reduce downtime?
Kothari: We serve a highly competitive market for which we have to aim for higher productivity and lower costs. We demand user-friendly machines, and have always opted for a system with an integrated solution and user friendly machine interfaces. Reducing downtime is also a constant motive, and that is why we emphasize solid automation systems, fast service and support.
Could you give us a brief insight into how your collaboration with B&R began?
Kothari: We had a machine from B&R, and the support we received from the B&R team on site was phenomenal. We ended up planning to retrofit all of our old equipment with the B&R system. The integration process went smoothly, and we were able to complete the retrofit and get the machine up and running within three weeks. Time was of the essence and the support from the B&R integrator, Unilogic, and Pramod Patil was fantastic. We support end-to-end activities from mould manufacturing to bottle production, where the demands on accuracy are enormous. By upgrading our systems with B&R, we have achieved higher accuracy and presentation and significantly reduced downtime. Our productivity has increased by approximately 25-30% compared to the old systems, and B&R's precise parison control has allowed us to achieve consistent weight in our product. 
B&R provided a single solution for parison control, accurate and efficient temperature control and machine control sequence. This helped the customer achieve a cost advantage, and they converted all of their machines. Originally, the customer decided to convert the first machine to a B&R controller. Now, they are satisfied with the result delivered by the B&R team, so they have retrofitted all of their old machines with a new B&R controller. Our customer has even suggested all their new OEMs for B&R control. 
When it comes to packaging consumer goods, time is everything and consistency is key. With B&R, the feed movement is accelerated and the motion profiles of all moving axes are optimized to increase the number of cycles per hour. It's a testament to B&R's capabilities. 
B&R has always been considered an innovative automation partner by Blowkings. What makes B&R's offering stand out? 
Kothari: We consider B&R to be an innovative automation partner, which is evident from the activities we have carried out with B&R over the past few years. Within a year, we have integrated B&R systems into almost every machine on our shop floor. B&R hardware helps ensure high availability. We have minimal downtime with the control and HMI products. The universal engineering tool, Automation Studio allows programming, diagnostics and maintenance of all products and provides tremendous flexibility. The B&R product portfolio consists of reliable and robust hardware, and the integrated approach helps us future-proof our systems. Since we switched to B&R, our investment in inventory has been significantly reduced. B&R has helped us increase our productivity. The support offered by B&R has been one of the main reasons for our long and positive partnership. 
Thank you!