New Delhi based SOLO, one of India's leading premium stationery brands has launched- TopCare, a product line dedicated to healthy and sustainable food packaging and cooking, starting with food wrapping and baking and cooking paper. After years of research, SOLO introduced TopCare to end the rampant use of fatal aluminum foils, which leaches into our bodies. The company states that all products fulfill the two core tenets of TopCare – health and sustainability.
Solo TopCare claims that its products natural, organic, and 100% food healthy. The products are made out of the wood pulp, promises safe disposal with products being biodegradable, recyclable, and compostable, providing TopCare to Mother Nature. The food packed in the paper remains fresh and will not have any hazardous effects on the body. All products are certified as per American, European, and Indian food safety standards.
SOLO sources the raw material for the TopCare products from Europe by the Forest Stewardship Council's methods, the foremost authority in the domain. According to Solo, the raw materials are subsequently processed under hygienic conditions and with careful monitoring systems across production, packaging, and transportation stages.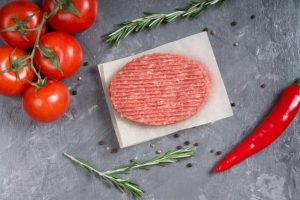 Ashutosh Gupta, director for Filex Systems, said, "SOLO TopCare plans to offer both the HORECA and the end consumer. TopCare acknowledges that consumers are becoming more conscious about their purchasing decisions because of the increasing awareness about health hazards and the growing concern for the environment, further making the brand take a better tomorrow through its natural and organic products.
Adoption of TopCare will be a small step towards making purchasing decisions radically that will not hamper the environment and health."
TopCare food wrapping paper
TopCare food wrapping paper is made up of virgin food grade cellulose fibers. It can be used for endless food types suitable for a variety of foods, right from paranthas, burgers, sandwiches, wraps, meat, and poultry. Certified as per the American, European, and Indian standards to contact dry, moist, and fatty foodstuff. The paper claims to keep the food fresh, aromatic, and tasty while making sure it does not get soggy!
The rolls come in a uniform design and are 28 cm wide and 20 meters long and priced at Rs 199. Sheets come in three designs in the size of 11 inches by 11 inches along with a closure sticker that can be used to seal once the food is wrapped. The price of 60 sheets is Rs 150, inclusive of all taxes.
TopCare cooking and baking paper
TopCare baking and cooking paper is reusable, compostable, and recyclable, it says. It can be used for various cooking forms, including steaming, grilling, frypan cooking, and oven cooking. The greaseproof and non-stick properties of the paper claim a hassle-free baking experience. The baking and cooking paper rolls are 30 cm wide and 16 meters long and are priced at Rs 199 inclusive of all taxes. The price for a pack of 50 sheets of 12 Inches by 12 Inches is Rs 150, including all taxes.