GSE will unveil Windows 10-based automation controls for Colorsat ink dispensing systems and add new functions to its Ink manager software at Labelexpo Europe 2019.
GSE, a supplier of dispensing equipment, software and services, will present its comprehensive ink logistics solutions, including dispensing systems, tabletop proofers and management software, for eliminating waste, assuring quality and accelerating processes in label and packaging printing at its stand 7D59 in Labelexpo 2019.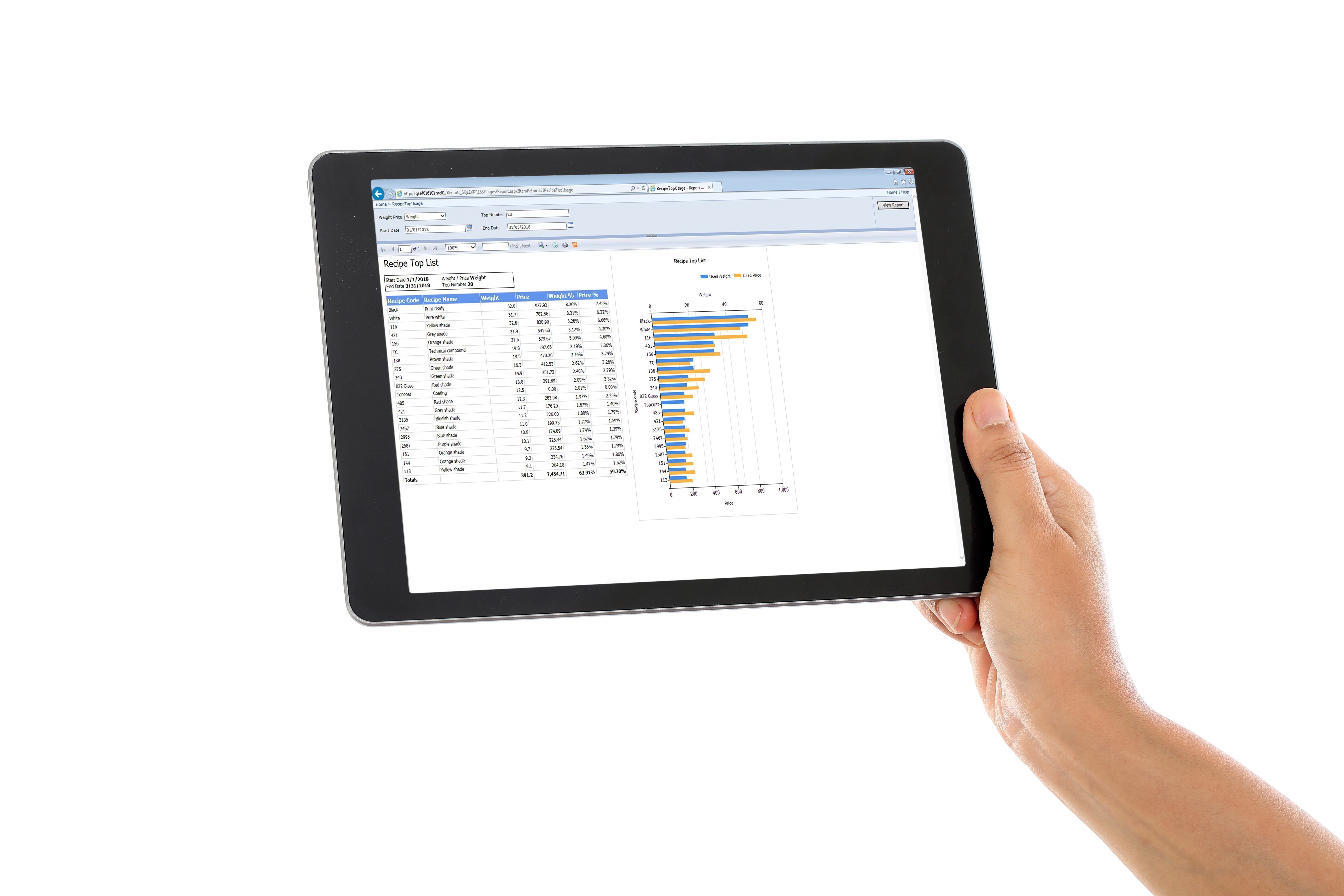 The highlights include the introduction of new Windows 10-based automation controls on GSE's Colorsat dispensing systems and the launch of Version 5.1 of the Ink manager software package, with new reporting, scheduling and machine connectivity features. The software features enable the management of inks with efficiency, security, accuracy and flexibility throughout the workflow. Live demonstrations will take place daily on the stand, with the possibility of one-to-one presentations on request.
GSE's modular Colorsat dispensing systems provide fast, accurate mixing and dispensing of flexo, gravure and screen inks for label and packaging applications. UV, aqueous and solvent inks are covered. For labels, Colorsat Switch (using exchangeable buckets) and Colorsat Match (with fixed refillable storage tanks) dispense in 1 kilogram to 10 kilogram volumes. Benefits include reduced setup times, 30% ink-yield improvements, a cleaner kitchen and better stock management. Colorsat Compact, for higher-volume packaging applications, can accommodate up to 34 base inks and varnishes, from which it can prepare 20 kilogram mixtures for the press in less than two minutes.
The enhancements of the dispensing software enable easier integration of the ink preparation process with other elements of the workflow. In turn, this brings faster decision-making and further efficiencies.
"The introduction of Windows 10-based controls in combination with Version 5.1 Ink manager software means GSE Colorsat dispensing systems can connect more easily with other machines and software packages, reducing human input and the risk of error. The enhanced controls feature a more compact design and fewer parts, for easier and more efficient maintenance, and come with at least 10 years of security updates. There is also a Windows 10 upgrade package to keep current Colorsat customers up to date with state-of-the-art controls technology," said Maarten Hummelen, marketing director, GSE.
GSE Ink manager software performs numerous functions that improve efficiency in ink use and processes relating to ink preparation. This includes reusing ink in more complex ways, real-time stock reporting, per-job ink costings, ink batch tracking and machine connectivity, allowing integration with ink formulation and management information software.
"GSE Ink manager version 5.1 features new reports that provide better information about performance of the ink management system, allowing users to continuously improve their workflows," said Hummelen.
The new version can create data about ink stocks, when they are booked in after purchasing or returned from the press. Easily retrievable information may be contained, such as expiry date, supplier, batch code and amounts used per job, providing greater traceability of inks at every step in the process and more accurate job costings. There are also options for controlling automatic conveyors, blenders and agitators and scheduling ink blending times per formula. It also comes with new grid features like filter rows, search boxes and sum lines.
GSE Ink manager offers greater modularity, with new options such as integrated data export, ink returns, order management, traceability and supply chain management, so users may specify the software solution suited to their business needs.
Also at the stand, the GSE-affiliated company, Print Proof Solutions, will present the Perfect Proofer Evolution Series table-top wet-proofing system for flexo applications. Using the same consumables as those on the press, the Perfect Proofer gives a precise, predictable results, to an accuracy of within 1 DeltaE of the target color on the press.