Founded in 1992 and headquartered in Delhi-NCR, the DS Group is known for launching breakthrough products in the food and beverage sector among others. It's subsidiary, Avichal Buildcon, looks after the considerable flexible packaging needs of the company.
Recently, Kiran Consultants installed its ERP software for the DS Group's packaging production and workflow control. Kiran Consultants in the software business since 1988 has extensive experience with the flexible packaging workflow since it is used by several leading flexible packaging material printers and converters. Generally, its ERP solutions meet end to end needs for flexible packaging, cartons and labels among others. Kiran Consultant's ERP solution provided by the company uses .NET technology at the front end and the Oracle database at the back end. It can also run as a cloud based solution.
Kiran's CRM solution is an important platform for manufacturing companies to bring their marketing team onto one platform where everyone is updated and connected, leading to better follow-ups on potential business leads, sending quotes and achieving sale targets. The systems at Avichal's facility are showing up numbers such as wastage levels, production output and downtime so that the controls can be exercised whenever needed. All in all, the solution adopted by the DS Group subsidiary which employs around 250 people at its flexible packaging unit covers all business areas such as, inventory, production, plant maintenance, billing, accounting and post sales complaints.
DS Group setup its packaging plant in 2007-08 in Guwahati under the North East Industrial and Investment Promotion Policy (NEIIP) which now runs two gravure presses – a 9-color Bobst Rotomec 3000 and a more recently installed 8-color Expert press.
The Guwahati flexible plant of DS Group fulfils 10 to 15% of the company's own packaging needs while the remaining is outsourced. The company also uses the plant in Guwahati as it's innovation centre for sustainability and shelf-life.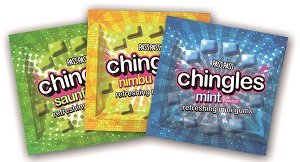 The ERP solution at Guwahati is used for both production workflow and for MIS functions. The software is a relational database management system (RDBMS) which helps in storing information of financial records, manufacturing and logistical information, personnel data and other applications that can be accessed and updated at workstations around the company based on secure access with complete track and trace capability. Digital assets can also be managed using the same software.
"We needed the software for tracing and managing wastages and were looking for a complete solution, right from input to dispatch. We also needed a system to help us identify the pain points at each level, basically we wanted a system to monitor everything within the plant and hence went for the software provided by Kiran," said Bhuvnesh Gupta, associate vice president of Avichal Buildcon, the subsidiary of DS Group that looks after the flexible packaging plant.