Mumbai-based Globe Print n Pack is a leading manufacturer of clear and promotional packaging solutions that make consumer products stand out at the point of sale. Using transparent PET, PP and PVC materials and films extensively for promotional packs for in-store marketing, Globe also partners UK-based Bell Packaging, which supplies promotional POS and display packaging for FMCG brands. Globe's customers operate are in the FMCG, textile, pharmaceutical, houseware, jewelry and stationery sectors. Globe has its administrative office in Goregaon while the printing and converting takes place at its state-of-the-art plant in Vasai.
The company embarked on a massive investment drive in the past one-and-a-half years to significantly upgrade its prepress, press and converting sections. Since the second half of 2016, Globe has consistently invested in new technology for its entire production workflow. In prepress it has installed Esko's ArtiosCAD, Deskpack and Plato software. For its pressroom it has installed a new Komori GL640 6-color plus coater UV press and for its converting section a Bobst Novacut 106E diecutter together with a Bobst Ambition folder-gluer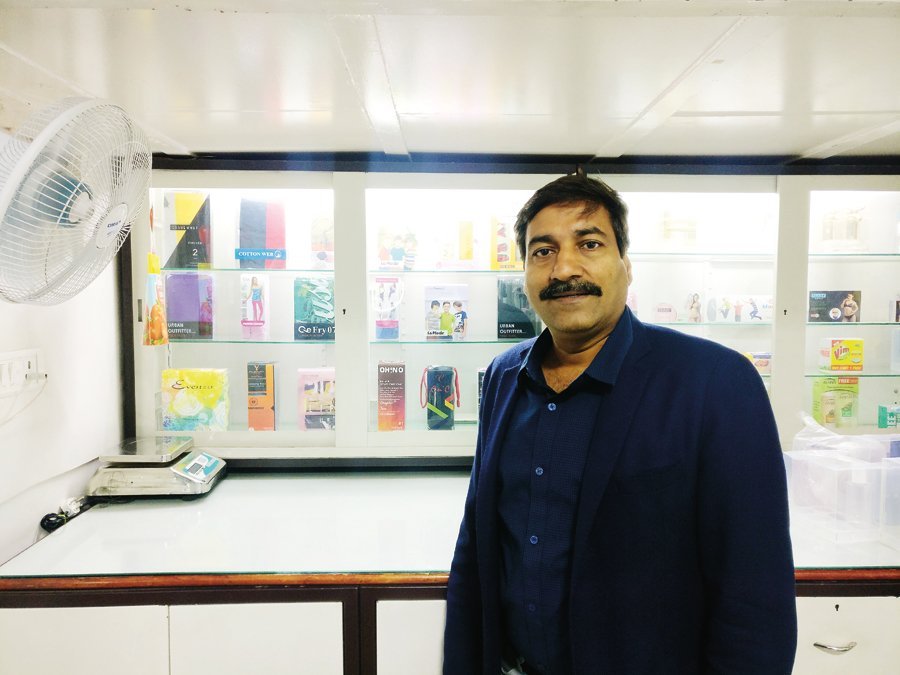 Finishing capabilities improve
Although Globe could have opted for cheaper options than Bobst, the company's owner Rahul Gupta clear priority was quality and precision rather than trying to save on the initial investment. "None of the equipment that we employed before Bobst was adequately capable of finishing a substrate such as plastic. We needed quality converting machines and with the Bobst Novacut, which has been configured to die-cut plastic with the Hot Plast system, it has now become very easy. Yes, the costs are high but there has been a quantum leap in the quality of products at the same time," Gupta says.
Bobst's Hot Plast system gives the Bobst diecutter the ability to hot die-cut plastics using standard wooden cutting dies instead of expensive dedicated tools. The system is able to quickly switch between hot and cold diecutting as necessary and offers thermal stability, which guarantees perfect cutting and creasing results on plastics, as well as higher production speeds.
Gupta says that at the moment, the Komori and the Novacut are not being run at full capacity because the company wants to test all the systems and stabilize operations before ramping up production. The Novacut is operating at about 35 to 40% capacity and the new Komori press at about 25%. "We will gradually increase the utilization as we do not want to rush things," Gupta shares.
Popularity of transparent packaging growing
With the growing reach of organized retail, more and more brands are trying to stand out and attract the customers' attention. Clear and transparent packaging is one of the tools that is being increasingly looked at by the brand owners. Although the market in India for such packaging is still small, the potential is huge.
"Currently this market is still very small but fast growing as brands are now looking at PET for their promotions and gift packaging. The advantage of such packaging is that the product is clearly visible, which is a big advantage. This type of packaging is something which is gaining currency and we see a significant opportunity in this area. We at Globe will continue to innovate and come out with new solutions," Gupta concludes.