Product marketers, packaging developers and brand managers have heard about digital print, but how much are they really harnessing the technology? The digital print revolution is well underway and we have seen a number of successful campaigns executed such as 'Share a Coke' and more recently IRNBRU's 'Bru's Your Clan' campaign. It is time to re-evaluate the role of packaging and its contribution to brand equity, a prospect both exciting and daunting for the packaging industry.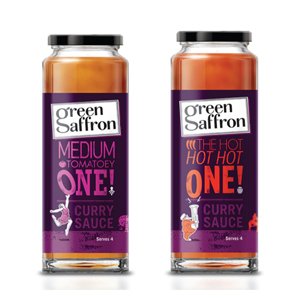 Despite common misconceptions, digital printing is becoming increasingly cost-effective and offers the same standard of quality as more traditional printing methods. Companies of all shapes and sizes are beginning to recognize its potential, and those who don't get on board are likely to get left behind.
Digital Print for Packaging Europe 2015 has been tailored by an expert advisory board including representatives from Unilever, Smithers Pira, Xeikon and Print Promotion, to guide market leaders through new technologies available across an increasing number of substrates, address the potential for brand owners and packaging manufacturers, and help those involved to choose the right equipment and implementation strategy for their digitally printed packaging.
Experts from across the packaging supply chain in Europe and beyond join the speaker line-up this year, including Xeikon, Arjo Wiggins, CEWE, KURZ, CS Labels, KBA-Kammann, Amberley Adhesive Labels, Twinings, Tesco, Mars and Print Form. The programme will deliver sector-specific exploration of the opportunities and challenges of digital print in packaging across the supply chain. We will hear real time case studies on successful and profitable implementation, and company-wide concerns and limitations halting adoption for some key industry brands; while other talks will address digital printing as a future part of mainstream packaging, exploring substrates such as metal, glass, corrugated and rigid plastics.
This information will be provided through a series of strategy-based analysis, end-user case studies, end-to-end supply chain panel discussions and round tables – backed up by an audience voting system which will allow speakers to respond to audience survey results and deliver on-point key takeaways.
New for 2015, a pre-event workshop is also available on '3D Printing for fast consumer goods packaging.' Workshop leader, John Hauer, CEO of 3DLT will be joined by several industry leaders to run the workshop on the afternoon of 7 December 2015. The aim of the workshop is to address the key opportunities for the packaging industry to prepare for global utilization of 3D printing technology across many industry sectors including packaging, and equip the supply chain with the knowledge to plan now for 'The Global Upheaval That's About to Occur.'
Whether you're considering digital print for your business, looking to meet with the top decision-makers in the packaging and print industries, or would simply like to know a little more about this increasingly popular printing method, this event will provide you with all the answers. For more information on Digital Print for Packaging Europe or to book your place, visit http://www.printfutures.com/. Please contact Umesh Kumar at subscription@ippgroup.in to avail attractive discounts.