Tokyo – June 23, 2022 –Toppan's packaging materials have been recognized by German recyclability assessment bodies Interseroh+ GmbH (Interseroh+) and Institute cyclos-HTP GmbH (cyclos-HTP) for the superior recyclability of packaging with mono-material composition developed using GL Barrier. GL Barrier is a proprietary film delivering world-class barrier performance.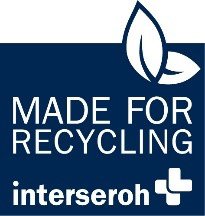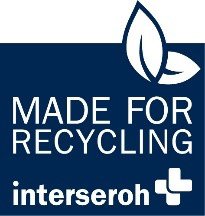 Toppan's prototype high barrier laminated tube with mono-material polypropylene (PP) composition using GL-BP, a PP-based grade of GL Barrier, for the tube body has received the highest recyclability classification of 'Very Good' from Interseroh+. A flexible pouch made of the same material, meanwhile, has been given a 95% recyclability rating by cyclos-HTP.
With these GL-BP-based mono-material packages being recognized for their outstanding recyclability by third-party organizations, Toppan will now look to progress from development to commercialization and launch sample shipments by March 2023 for contents requiring high-level barrier performance, such as food, toiletries and selected medical and pharmaceutical goods. Toppan aims to drive global expansion of more eco-friendly mono-material packaging, targeting Yen 20 billion in total sales revenue for related orders in 2025.
Based in Cologne, Interseroh+ is a leading European recyclability assessment company and operates the European Union's only accredited research facility focused on development and analysis of recycled plastics. In June 2018, Interseroh+ began assessment and analysis based on its 'Made for Recycling' standard. Toppan's prototype mono-material PP high barrier laminated tube with GL-BP body received a high score from Interseroh+ on account of its sortability for recycling and suitability for high-mechanical recycling, earning the distinction of 'Very Good,' the highest of six classifications.
Aachen-based cyclos-HTP is a renowned European research institute specializing in classification, assessment, certification, and R&D in the area of packaging and product recyclability. cyclos-HTP gave Toppan's prototype mono-material PP flexible pouch using GL-BP a 95% recyclability rating in recognition of ease of sorting and the proportion of recyclable resources used.
Toppan published its Medium Term Plan in May 2021, announcing target figures for business action defined to incorporate elements of the SDGs into management strategy. Toppan also set out its goal to become a leading company in providing solutions to social issues worldwide by achieving its vision of 'Digital (DX) and Sustainable (SX) Transformation.' Toppan aims to contribute to the creation of a sustainable society by proposing DX and SX solutions addressing the rapid change taking place in society and the global environment.
One of Toppan's SX initiatives is Toppan S-Value packaging, with which it aims to contribute to a better society and fulfilling, comfortable living through packages that offer more value and provide solutions that help to reduce environmental impact and drive a circular economy. These efforts include the manufacture and sale of mono-material packaging that leverages GL Barrier and its acknowledged barrier performance.
The excellent recycling performance of Toppan's mono-material packaging has now been recognized in Europe, and Toppan will continue to work on both enhancing corporate value and shaping a sustainable global society.
For more information on Toppan's mono-material packaging, visithttps://www.toppan.co.jp/living-industry/packaging/english/products/mono-material_flexible_packaging/
Based on a press release from Toppan, this article has been edited by Naresh Khanna