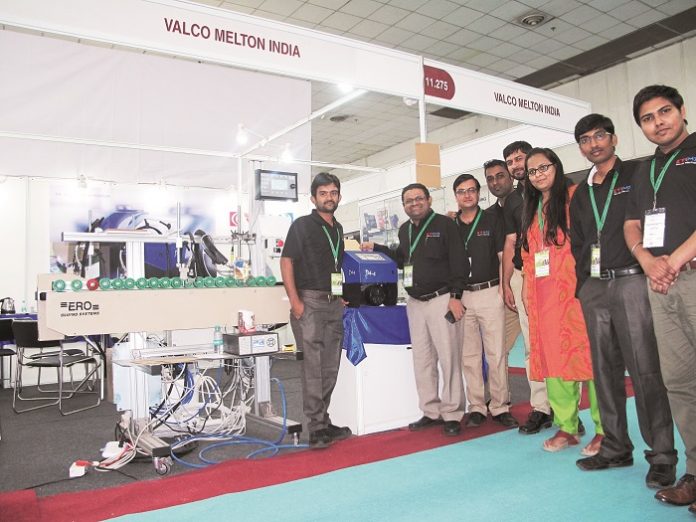 Valco Melton, a world-leading manufacturer of adhesive dispensing equipment and quality assurance systems for end-of-line packaging, will be displaying its high-speed gluing system for folding carton and corrugated applications. In addition to Valco and ERO gluing systems, there will be live demonstration of cold glue and hot melt dispensing systems at the show.
Valco Melton is a global leader in corrugated industry supply chain. The company recently started its manufacturing unit to produce basic hot melt systems. They are the first global company to start hot melt systems manufacturing in India and are targeting quality-conscious corrugated and folding carton manufactures in the country.
Blue chip companies are demanding high-quality boxes and they don't accept a single unglued box in a shipment. Inspecting unglued boxes is a challenge and that's where Valco's inspection systems make a difference as they can detect unglued boxes, assuring 100% efficacy. Valco's fold check, bundle check and ejectors will help customers to get the best output without a single bad box. The corrugated box market in India will register considerable growth owing to the estimated demand of container board likely to be 11 million tons by 2020.