The Delhi-based Print Process Corporation (PPC) was founded in 1975 as an affiliate of its parent Raj & Company, founded in 1938 in Karachi. The new company markets and sells optical storage, digital label print and finishing technologies. It provides consulting services for archive storage and data management systems.
The third-generation family business led by Vikram Ahuja and his brother Vipul Ahuja, is a part of the transition from offset and analog segments to the digital sector. The older part of the firm has been in the printing sector for 84 years, supplying services, trade, and printing raw materials such as offset plates.
Ahuja presented Primera's digital label printing solutions and applications at the recently concluded PackPlus expo held in New Delhi in December 2021. However, it also offers clients an on-demand service primarily to startup firms in nutraceuticals and cosmetics with in-house printing, application, and finishing solutions. Its recently introduced inkjet and LED laser printers to have five new in-house printing installations.
Specialty in-house printing solutions
PPC has just begun marketing of 'DTM' print, which is essentially a Primera Europe range with five specialty DTM printers. These are the OKI Pro 1050 5-color label printer, the DTM LF140e label finishing system – a digital label converting machine. The ultra-compact DTM CX86e color tag printer for quality full-color labels and tags for signage as well as product identification and on-site personalization. The LX610 color label printer with incorporated automatic die-cutting, and the LX3000 color label printer with the tanked-ink system.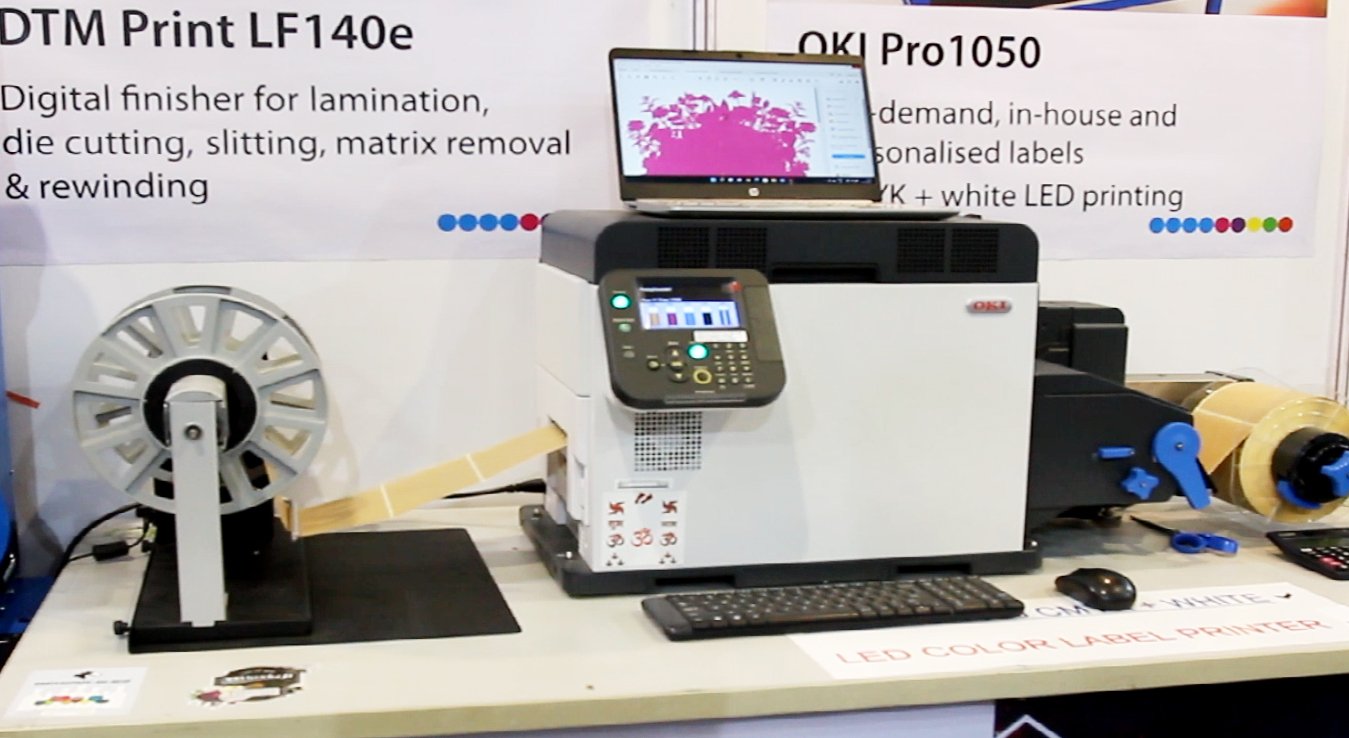 PPC has also released the Primera LX610, which is again a print and cut machine. The company has also released the Primera LX3000, the first CMYK inkjet printer with replaceable ink tanks for dye and pigment inks. PPC displayed the machine at the show and it will become available to Indian customers in the first quarter of 2022.
On the printer's USP's, Ahuja said, "Completely in-house, no minimum order quantity (MOQ), no lead time, print what you want to print – on demand. Whether you print one label, 500 labels or 5000 labels, the cost is completely in-house, controlled, and you print only labels in the quantity you require."
Direct to food printer with FDA approved inks
He added, "We have been representing 'Primera' and selling digital desktop solutions since 2006. I can proudly say we have installations right from Arunachal Pradesh to Lakshwadeep Island to Bahruch and Dahej in the west. We will have an installation in Srinagar very soon, hopefully, after this exhibition. We have a total market share of more than 50% when it comes to digital desktop label and finishing solutions."
Covid-19 had a significant impact on the firm as it was unable to acquire new consumers. Only clients predating the pandemic were customers for installations and service and the company's sole source of revenue.
Print Process is expanding to specialty printers, including food printers. Primera has already launched the world's first printer that prints straight on food. It is a direct on-food printer that employs inkjet inks authorized by the FDA, FMA, and international regulatory agencies. As a result, there is no label substrate and no icing applied to food. The printer is known as the 'Eddie Printer' and will be unveiled at an upcoming expo in India.