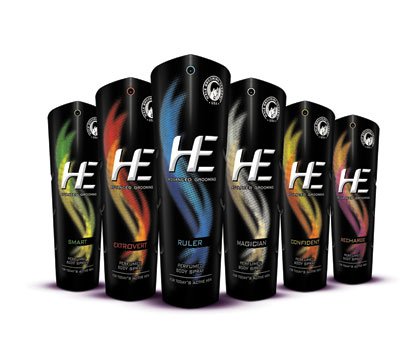 Currently, consumers live in a brand-dominated world, a world of unlimited choices. In a market where the consumer is spoilt for choice, marketers are finding it really difficult to sell their products to consumers. They need to realize the need and refine their offering so that it has real meaning – change their motivation from 'selling to the consumer' to 'helping the consumer' and form more relevant relationships with the consumer. This is where design plays a crucial role in connecting with the consumer. A potential good packaging design can be the deciding factor in the buying process of a consumer as packaging it is the first message a consumer sees.In fact it is the first moment of truth and a last chance for the marketer to convince him or her to buy the product
As a market, India has the second largest GDP among emerging economies based on purchasing power parity (PPP). The country is the fourth largest economy in terms of PPP. The packaging industry in India is one of the fastest growing industries – one that influences all industries, directly or indirectly.
The Indian packaging industry is growing continuously. The total worth is about US$ 24.6 billion. The average annual growth rate is about 13 to 15%. However, there is great growth potential since India's per capita consumption of packaging is only 4.3 kilograms whereas neighbouring Asian countries like China and Taiwan consume about 6 kgs and 19 kgs, respectively.
Against this context, the Indian packaging scene is going through some changes. Changes that are propelled by shifting consumer preferences and behaviour. Some of the trends that the Indian packaging industry is currently witnessing are:
Authenticity
Consumers' desires are shifting towards more genuine and honest quality products. They just want products that are uncomplicated, simple and easy to use. Today consumers are more health conscious and want the product to be nutritional, packaging to be clean as well as seen. Bio-degradable packaging thus is also on a rise. Also consumers want their brand to be as human as possible and really talk to them in a voice, which they are able to relate to. Marketers are trying to imprint this 'voice' via packaging design with the ultimate goal of connecting themselves to consumers. An example of building authenticity in packaging design is Hector Beverages with their brand – Paper Boat. Paper Boat has been able to build a personality for their brand through their innovative packaging design and the typography. A recent addition to their design has been the simple stopper for the container, which is easy to open and with a shape inspired by a boat – directly resonating their brand identity.
Divergence
With numerous brands in the market jostling for space and consumer attention, packaging design can help to carve out a clear space for the brand. This is exactly what Emami – a leading FMCG company did as they wanted to enter the deodorant category.  A pack which looks sophisticated yet elegant with emphasis on improving the sense of consumer experience was created. The packaging design reflected the brand attributes. A unique seamless design using a fibre body with a seamlessly integrated actuator was designed. This is yet another successful collaboration between packaging design and the brand, which embodies the brand's continued growth and success. Incidentally, HE Advanced Grooming Perfumed Body Spray has been granted the India Design Mark – a design standard, a symbol, which recognizes good design.
Bru's fine class finish pack design connotes premium-ness and offers prominent visibility on the shelf
Localization
India is a vast country, and plurality is its hallmark. The country takes pride in its linguistic, ethnic, social, cultural and geographical diversities. In this backdrop, localization is a salient feature for packaging design. Eastern Condiments, makers of 'masala' powders have clearly understood that the market is saturated and a commodity like 'masala' is used by various ethnic cuisines and the only way to stand out in the market is by differentiating through a vibrant packaging design. They have used the conventional paper texture on the pack to bring out the authenticity of the brand. Also the clear usage of different Indian languages on their package helps consumers from diverse ethnic backgrounds readily associate themselves with the brand.
Reusable forms
As Indians we never like to throw anything out, be it the old 'Horlicks' bottle which finds its way back into the kitchen cupboard for storing cereals and other condiments or a shoebox which doubles up as a storage container. This becomes a secondary requirement for a brand to have its recall in the kitchen as well. Reusable packaging is generally accepted more than recycled packaging as it captures more value for the Indian consumer. Catering to this need, marketers have started to think how their product's packaging design will enhance the consumer's experience once the product leaves the store and enters the consumer's home. Companies like iD Fresh Foods, makers of dosa batter were very quick to adapt to this trend and design. They came up with a reusable flexible pack which helps consumers store dosa batter in the same package it comes in. Here reusability of the product is by virtue of the product consumption, which is generally not amendable for reclose or reuse. Also the packaging does not occupy much space in the refrigerator because it is a flexible pack format and hence enhances the overall user experience.
Premiumization
Indian consumers are continuously expanding their global outlook and experience, with more people showing preference for gourmet products. To be seen as premium, packaging design increasingly needs to be seen as current and on-trend, especially if the brand is demanding a premium price. Bru, the coffee brand from Hindustan Unilever wanted to uplift the traditional imagery of the brand and give it an international appeal. A fine class finish pack design was developed which connotes premium-ness and offers prominent visibility on the shelf. The experience was further enhanced in its usage through an innovative cap design, which ensures sealed aroma and freshness.
Conclusion
Some brands have been early adopters of these trends, whereas others tend to be followers. The most important trend to notice is that packaging design is here to stay. Packaging design helps shape brands that are fighting every day for the same space on store shelves. In essence, packaging design for the brand creates and defines personalities for products that otherwise would be generic in most cases. At the end of the day, if your product can be put in a pack, then why not make it memorable and charming, thus enhancing the brand experience. After all, packaging is the fingerprint of the brand.
Shyam Sunder BK is the chief designer of the Packaging Design division at Tata Elxsi