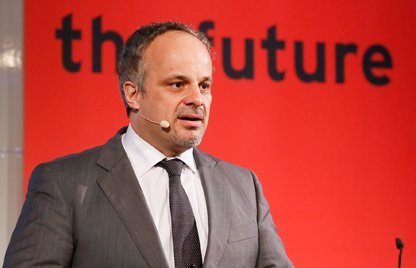 At drupa 2016 Bobst will premiere a brand new Mastercut 106 PER diecutter. This new model will aim to be the most productive diecutter ever available to the industry, thanks to a range of ground-breaking innovations that will set new standards in diecutting. A new Masterfoil 106 PR hot-foil stamping press that incorporates Foil Unwinder+, a system which delivers up to 30% more press productivity and a reduction of up to 50% in foil use will be showcased alongside. A new folder-gluer will also be launched at the show, along with the new Mastercut and new Masterfoil, featuring increased automation, shorter set-up times, lower running costs, easier use, and will allow packaging manufacturers to realize 'zero fault' production.
A brand new version of the M6 UV flexo press will be shown, configured with folding carton production in mind, which will challenge offset printed carton production by offering job changeovers in under a minute – thanks to Digital FlexoTM technology; high running speeds; and high-speed in-line sheeting. There will be innovative and effective alternatives to offset printing for the production of folding cartons and flexible packaging. Using new low migration UV curable inks and Digital FlexoTM automation, Bobst will show solutions that offer comparable set-up times to digital, allied to the highest productivity.
New CI flexo, in-line flexo, gravure and new digital printing presses; laminators; coaters; and metallizers, many featuring digital automation technologies for easy, repeatable and reliable operation in a digital printing and converting workflow will be shown.
There will be presentations by a specialized team of the breakthrough high-output digital printing press for corrugated board and digital printing press for folding carton, paper and film. New tooling software for the production of high-performance diecutting formes, using Bobst branded precision die-board wood, ejection rubber and rules will be shown.
At a pre-drupa media conference in Dusseldorf, Stephan März, worldwide head of the Bobst Services Business Unit said, "At Bobst we have always been at the forefront of innovation. We aim to be a guiding partner, helping our customers succeed whether it is by providing services that help them make the most of their existing equipment, by supplying highly productive new solutions for conventional processes, or by offering disruptive new technologies such as digital print. The Bobst booth at drupa will be a 'must see' for anyone involved in packaging or label manufacture."
Partnerships
At drupa 2016 Bobst will be working closely in partnership with other forward-thinking suppliers to the industry. These include Kodak, who will host packaging samples and their VIP lounge, Kurz, who will host a brand new Bobst hot-foil stamping press on their stand, Marbach, Hinderer + Mühlich, Baumer hhs, Metsä, Henkel, Gebr. Knauer, and the partners in the REVO Digital Flexo project.
Packaging South Asia is the cooperating media partner for drupa 2016 which is scheduled to be held from 31 May to 10 June at Dusseldorf, Germany.