The live return of Ipack-Ima, the first international exhibition for the processing and packaging sector in 2022, demonstrated the synthesis of accessible technological solutions with research and innovation. The integration of Pharmintech in the Milan event thanks to the agreement with the Bologna Fiere Group, brought the life sciences and pharmaceutical processes and packaging segments to Fiera Milano. It improved the 4-day event since many technologies and suppliers are common to food, non-food, and pharma.
Solutions developed over the past several years were finally unveiled at Fiera Milano to an international audience that included Asian, African, and Latin American visitors brought to the fair with considerable effort by the organizers. The overseas visitors responded to the opportunity. Their participation and articulation of investment requirements and demands is a valuable interaction with future markets.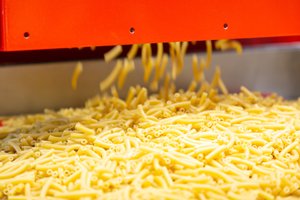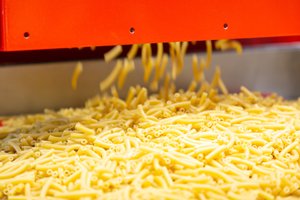 The exhibits and conferences on materials and sustainability demonstrated a high level of relevance, especially for emerging markets that are growing and investing in the food, non-food, and pharma industries. At this first opportunity to reconnect with innovations and appropriate technologies, it was significant to note that every major global supplier at the exhibition had ongoing operations or representation in India and a footprint of existing customers in the subcontinent.
The exhibition was a combination of related disciplines, applications, and business ecosystems, that often overlap in their use of technologies and objectives of efficiency, sustainability, and the need to reduce their carbon footprint. The international cross-fertilization of requirements, demands, regulations, and technology is necessary for understanding, innovative solutions and markets.
Sustainability, automation, and digitalization were confirmed at Ipack-Ima, where, the organizers say, over 2,000 product and process innovations in the food and non-food sectors were presented. Content and innovation also featured in the more than 25 update and networking events, including the international forum Packaging Speaks Green, the Best Packaging innovation awards, the presentation of the WPO's Design for Packaging Recycling Guides, and the prestigious World Star Awards.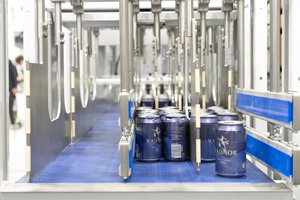 The Ipack-Ima Smart Factory and Ipack-Ima Digital evoked the future of manufacturing for visitors. Ipack-Mat showcased all packaging materials with over 180 exhibitors and a special area dedicated to smart and eco-design-inspired packaging in cooperation with Conai, Ipack-Mat's main partner and a key player in the circularity paradigm.
Italian industrial tradition
"Observing the stands of our exhibitors animated by visitors from all over the world, motivated to request information on innovative technologies, present their projects and discuss production needs for food, beverage, confectionery, pasta, but also for chemical-pharmaceutical products, industrial and durable goods, is of great satisfaction for us," said Rossano Bozzi, CEO of Ipack Ima.
"Considering the path that brought us to the show, Ipack-Ima went beyond our best expectations with 1,166 exhibitors, 24% of whom were from abroad, 59,837 professional operators visiting from over 122 countries, and almost 400 accredited international trade journalists," she added.
"We can say that we have achieved an important result in terms of innovation, sustainability, business opportunities, and technology transfer, in line with Ipack-Ima's mission which, let's not forget, is rooted in the Italian industrial tradition. We have been catalyzing the creativity and innovation of our exhibitors since the 1960s, to push the market towards solutions that are always cutting-edge and able to anticipate trends, responding to the needs of constantly evolving customers all over the world."
Pharmintech
The life sciences market also played a significant role in this edition of Ipack-Ima, with Pharmintech's specialized process and packaging solutions for the chemical and pharmaceutical industry. The simultaneity was a further example of the synergy between complementary industrial sectors. It also helped to consolidate visitors and their motivation for attending the fair at a time when trade exhibitions are still restarting and finding their place in the calendar – amongst global industry visitors with apprehensions about the need to travel.
Catalyzing momentum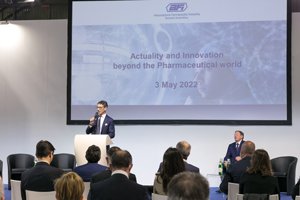 "Pharmintech has complemented the technological proposal of Ipack-Ima 2022, which represents an industrial excellence that is not always adequately exploited in Italy," said Valerio Soli, president of Ipack-Ima. "With more than 8 billion Euro in total turnover and exports exceeding 70%, our sector can rightly be considered one of the country's locomotives. It is no coincidence that the exhibitors gave life to a lively event rich in ideas and extraordinary networking and business opportunities. With the awareness that we have overcome a certainly not easy moment and thanks to the success of this edition, we have already set the dates for the next Ipack-Ima, scheduled from 27 to 30 May in 2025."
Ipack-Ima will again be part of The Innovation Alliance project in 2025 at Fiera Milano as Print4All, GreenPlast, and Intralogistica Italia simultaneously present the entire production chain in a single event with strong international appeal.