Naturell India offers a wide range of Nutrition bars, protein bars and protein chips that the company claims to fuel one with sustained energy. Recently, the company launched nutrition bars in six different flavors.
For the health enthusiasts, RiteBite Max Protein offers vegan bars rich with nuts, seeds and peanut butter with no added sugar. The three flavors include nuts and seeds, fruits and seeds, and peanut butter. Every bite of the nuts and seeds bar promises to offer an exciting blend of rich and natural ingredients like almonds, pumpkin seeds, flax seeds and watermelon seeds. The fruits and seeds bar claims to be an exacting match to satiate cravings where the mild, nutty flavor of the seeds claims to lift the unmistakable punch of berries. The RiteBite peanut butter bar is said to be the amalgamation of classic crunchy and salty bits of peanuts with the dark chocolate.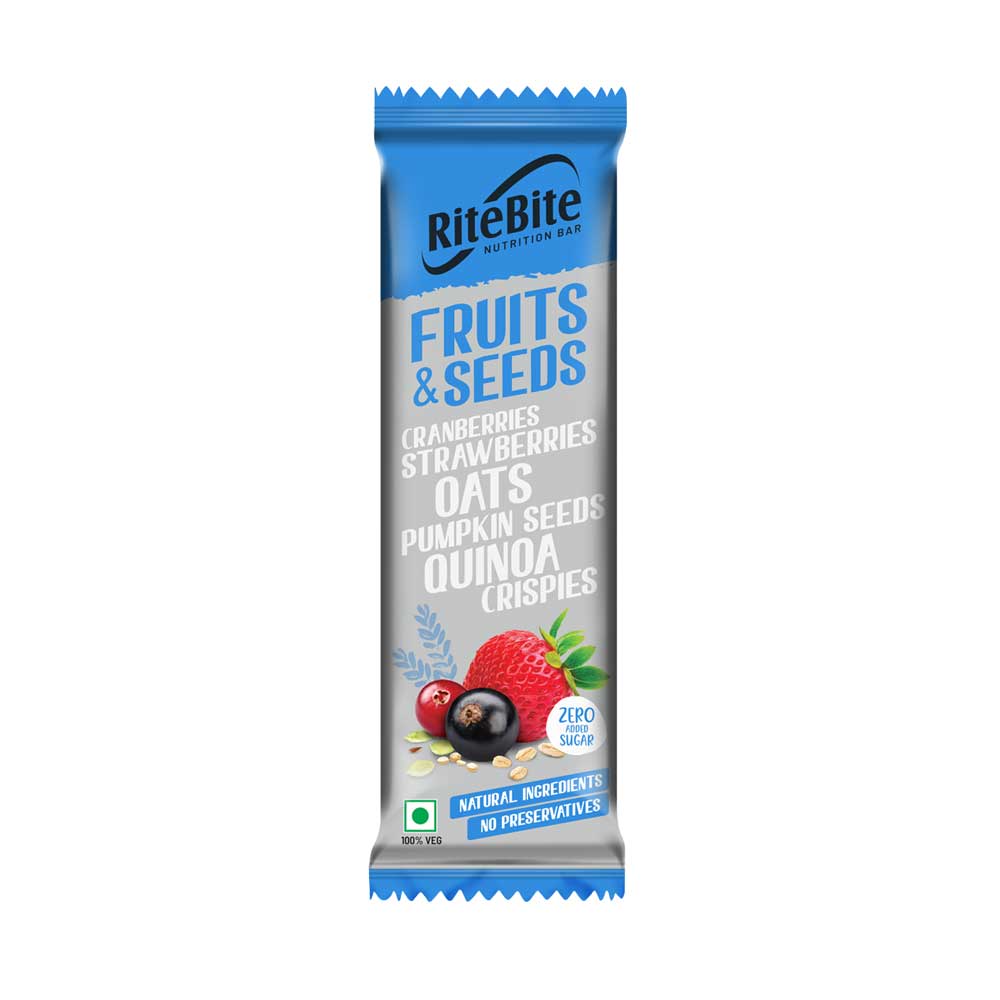 For the taste crunchers, RiteBite Max Protein offers Choco Delight, Yogurt Berry and Sports Bar. The Choco Delite Bar offers a rich wave of chocolate that claims to serve one's cravings just right. With the crunchy bits of almonds and cashews mixed with a sweet and sour taste of raisins, this nutrition bar, according to the company, is sure to be on top of a shopper's grocery list. The company claims that the Yogurt Berry bar lets one take a hearty bite off sweet cravings. According to them, the mellow, sweet taste of cranberries and black currant mixed with the sour taste of yogurt and other delightful flavors will get one asking for more. The Sports Bar is stated to be packed with the goodness of almonds, mocha and oats, which will leave sports enthusiasts full and energized.