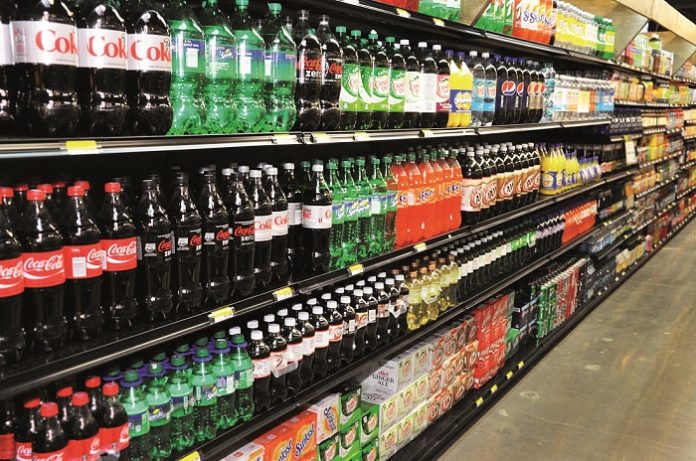 Despite the slogan of 'Make in India' the Modi government carried on yet another UPA initiative prompted by activism, that may shut down over 200 polyethylene terephthalate (PET) converters, from next month — mostly SME units involved in the packaging of drug formulations for paediatric use. PSA spoke to Udit Seth, director of Pearl Polymers, and owners of the brand Pearl Pet to know the industry reaction to the health ministry order dated 29 September 2014.
In October 2013 the Supreme Court dismissed a public interest petition by a NGO seeking ban on PET in packaging food, drugs and beverages. The apex court upheld the MP high court verdict, and dismissed the PIL which claimed that recent research showed evidence of PET being harmful for food and pharmaceutical packaging. Additionally the Supreme Court observed that the high court took cognizance of the pollution control Board's response that PET bottles are recyclable and are not harmful to human beings.
NGOs more energetic than industry associations
The NGOs promptly approached the Health Ministry for a ban on PET packaging for medicines, saying leaching can have a carcinogenic impact especially under the high temperature ambient conditions across India. The UPA government set up an expert committee to look into the matter. Within a month the Drug Trade Advisory Board (DTAB) recommended phasing out of PET for primary packaging for liquid formulations for paediatric and geriatric use, to be implemented in six months time, against this representation to be made effective by 15 March 2014.
In a letter to the Health Ministry, Rituraj Gupta, president of the All India Plastics Manufacturers Association (AIPMA) said, "The use of PET bottles has been statutorily permitted and regulated after thorough evaluation and testing. The Food and Drug Administration (FDA) of USA has certified after diligent research and found no harmful impact for use of PET bottles for storage of food, pharmaceutical and alcoholic products. Therefore, the government should withdraw the notification immediately."
A ban based on apprehension
"We have offered a joint testing of PET bottles that will prove that PET is safe," confirmed Seth. However, such tests are long drawn and often stretch over months and put the onus and the cost on the industry to prove that it is safe. This approach fails to protect the small and medium units which have little capital and do not have adequate marketing clout to diversify into alternate product applications. It is estimated that the ban order affects the deployment of a total of 1,00,000 metric tonnes of PET that is used by the pharmaceutical segment annually and shall hit a revenue generation of around Rs 2,000 crores.
The DTAB report significantly states that "India has a large variation in temperatures. In summers, the day temperature rises to 40-45 degree centigrade and the exposure of plastic bottles to such a high temperature may result in adverse effects on the drug formulations packed plastic bottles and the high temperature may result in increased leachability. The harmful effects because of the packaging and leachability may be further magnified in the case of drug formulations." Whereas the concerns appear genuine, the fact that the decision was imposed in a rush without any detailed study or tests by the DTAB is worrying.
PET could be safer
"There is no adverse report on the usage of PET in any of the countries," says Seth. "In India, 80% of PET used in bottles is recycled to fibre and other usages and it does not constitute any threat to the environment. As a matter of fact PET is more energy saving then most other plastics and other packaging material leaving a lower carbon footprint." Seth says that a recent report titled 'Detection and Identification of Oestrogen-Active Substances' in plastic food packaging materials released by the Austrian Research Institute for Chemistry and Technology, show that no PET samples tested including recycled PET flakes showed oestrogenic activity, suggesting that PET bottles are not the source of the high oestrogen.
Seth also confirmed that a similar study conducted by the Ministry in Spain in January 2014 comparing PET with glass and polycarbonate PC bottles for drinking water shows that PET bottles with a HDPE cap represent the majority of the Spanish bottled water market and showed a low incidence of target compounds in contrast to glass bottles with metallic plastic coated crown cap (presence of DEHP) or PC bottles with LDPE cap (presence of Bisphenol A). Di (2-ethylhexyl) phthalate (DEHP) is a cost-effective general purpose plasticizer which is used mainly for making PVC soft and pliable, but has been found as a gender bender and hence is unfit for use in Europe though it is widely accepted in America. BPA which is a popular carbon-based synthetic compound is known to have ill-effects on hormone and has been banned by the FDA for all baby products in the food and pharma industry. The use of PET could be actually safer and with a lesser carbon footprint then its alternatives thus negating the purpose of the ban.
Vested interests behind PET ban — Manjushree Packaging
Manjushree Packaging, a leading converter using PET, has been one of the lead players affected by the ban response to it. PET is fast replacing glass across segments including FMCG, food, beverages, liquor and pharma and posing a serious threat to the glass packaging industry. PET as a packaging material has seen immense growth and acceptance which is not the same with PP or metal packaging hence there is no strong opposition from interested parties to impose a ban on them. The proposed ban on PET is without any scientific evidence and is driven by vested interests. There will be a severe impact if the ban is imposed, as it may create a ripple effect dissuading converters from using it for the food and beverages segment where it is a major player.
The United States Environment Protection Agency ran an Endocrine Disruptors Screening and Testing Programme for a universe of 10,000 chemicals. These chemicals were shortlisted from 85,000 chemicals sold commercially. Polyethylene terephthalate does not appear in this list and therefore, is clearly not an endocrine disruptor. International Life Science Institute in its report mentions substances which readily migrate, have low molecular weight and are volatile. PET has a high molecular weight and hence low migration propensity.
PET bottles have been tested by the converters at various labs including government test labs of national repute. These include the Indian Institute of Packaging (IIP), Central Food Technological Research Institute (CFTRI), Mysore and Indian Toxicological Research Centre (ITRC), Lucknow among others. For detailed studies on leachable and extractable tests it usually takes two months. Heavy metal migration studies have been conducted by ITRC for several PET bottle customers for evaluation of packaging of ethyl alcohol. The migration in glass as well as PET is comparable and is much below the permissible limits.
Preventing PET bottles to package certain drugs is clearly driven by vested interests and glass bottle lobbies, who have persuaded non-governmental organizations to forbid its use. Efforts to ban PET bottles for pharma is an ongoing affair for a section of the industry with vested interests. PET is commercially available since 1980 and more than 300 million MT of PET has been sold and consumed globally in the last four decades. This has resulted in the production of nearly 15 trillion PET bottles. Consumers have had water, beverages, edible oil, liquors, juices as well as medicines in these bottles. In the last two decades, India alone has consumed more than 5 lakh MT of PET to produce over 40 billion packs of oral liquids in the pharma sector. The proposed ban on PET needs to be withdrawn and tests need to be conducted and scientific evidence gathered before any such order is imposed.