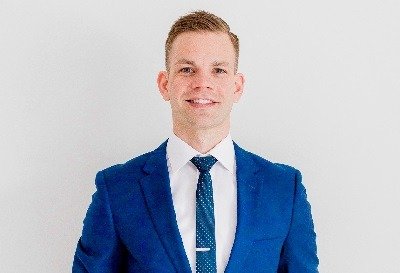 Tilia Labs, a leading developer of planning, imposition, and Artificially Intelligent automation software solutions for the graphic arts industries, has scheduled a program of webinars aimed at providing a comprehensive overview of planning, estimating and imposition technology in the 2020s. Starting March 31st and continuing on Tuesdays until May 26th, the sessions will focus on print sectors tipped for disruption through Artificial Intelligence and Industry 4.0 developments.
The program has been devised to help print service providers of every discipline take stock of capabilities in the industry today. The seven installments will aim to help them understand and evaluate current opportunities with expert insight on the emerging technologies poised to tip the scales.
"Most suppliers to printing-related industries, like ourselves, have been preparing technology developments for a DRUPA launch, which means that the print landscape is especially fertile with new ideas and opportunities. This can make it an incredibly difficult period to navigate your business if you need to invest for the future," comments Sagen de Jonge, chief executive officer of Tilia Labs. "Of course, an investment is always best approached having done your homework and research. Our Tilia Tuesdays are intended to help set the scene for customers and potential users, to ensure they're aware of the capabilities currently available and help them understand where new developments are taking things."
Focusing principally on how current developments can impact different print applications, with each webinar Tilia Labs is outlining the emerging opportunities in planning, estimating and imposition for the segment. Tilia Labs will share the latest advancements in practical, easy-to-use IoT (Internet of Things) connectivity and Artificial Intelligence for the printing industry.
As developer of the industry's only IoT enabled imposition and planning tool, and recent recipient of the prestigious 2019 InterTech award for 'True-AI', Tilia Labs believes the company is uniquely positioned to share this technology. The webinar series will be led by Global Solutions director, Tyler Thompson, B.Sc. in Graphic Communications from Clemson University and M.Sc. in Information Systems from University of Denver.
The program includes individual webinars focused on wide format production, labels, corrugated, commercial print, and digital print. The full schedule is as follows:
1. Introduction: What is Imposition AI? Tilia Labs Pre-Drupa Webinar. – March 31
2. Wide Format: Latest tech for true-shape nesting and IoT-driven cut-time estimation – April 7
3. Labels: From simple step-and-repeat to automated lane and digital frame optimization –  April 14
4. Folding Carton: What award-winning Imposition AI can bring to folding carton converters – April 21
5. Corrugated: The industry's first IoT-enabled cost calculation and intelligent nesting solution – April 28
6. Commercial Print in all its forms: Planning, optimizing, and automating with Phoenix Imposition AI – May 12
7. Tilia Phoenix: Tips & Tricks and What's New– May 26
"Information Technology concepts are notoriously difficult to explain to anyone who doesn't work with them day to day. But those are often the people who need to make the far-reaching decisions about where the business is going," comments de Jonge. "Nothing explains quite like seeing it in action. If you think AI is all about content creation and distribution, you're likely to be surprised by what it can bring to print and packaging production – saving press time and finishing, reducing consumables and waste, maximizing resources, and even raising morale. We urge anyone who is concerned to know more about transforming prepress planning and profitability to sign up now and make sure they're fully informed on the decisions they may need to make soon."
To find out more and register to attend any of the webinars, go to https://sales.tilialabs.com/events