Hyderabad-based Techno Graphic Services (TGS) has marked a new beginning in its print business with the opening of a new prepress service bureau, Digiflex. "We are into prepress services since 1995, providing services to the offset printing industry. We have started Digiflex to help the flexo printers by providing high quality digital flexo plates," says Shyam Sunder, partner, Digiflex. The new Digiflex plant at Cherlapally was inaugurated in March 2015 followed by an Open House organized by Kodak.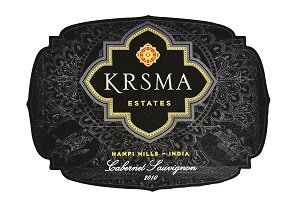 Sunder says, "The flexo market in India is growing at a faster pace specially for short-run jobs. Today although machine manufacturers are incorporating the latest features in their machines, the challenge for prepress companies is to keep up to the customer expectations and requirements, which sometimes are very complex and demanding. Although the quality of flexo printing is very good and lives up to the gravure quality, we should never forget to upgrade ourselves regularly with regard to the requirements of the market."
Digiflex serves mainly the narrow web, wide web, corrugation and polybag printing industries. The company has strengthened its digital platemaking by installing a Kodak Flexcel NX Imager and a Kodak Flexcel NX Laminator. "The latest digital flexo platemaking equipment from Kodak is built on flat top dot technology and delivers better quality plates," says Sunder. "The Kodak Flexcel NX is the latest technology with flat top dot and has changed the entire scenario of the flexo industry. Customers are able to achieve better results with smoother gradients, more consistent solids, sharper text and clearer, vibrant images."
The Flexcel NX System's flat top dot structure solves a problem inherent in traditional digital flexo platemaking technology, where oxygen inhibition during UV exposure results in bullet-shaped dots that are prone to surface wear and result in unpredictable inking and printing. The Flexcel NX System's unique technology eliminates all oxygen during UV exposure to produce full amplitude flat top dots with sturdy bases and strong shoulders across the entire tonal range. The result is a printing form that is consistent, repeatable, resistant to changes in impression and wear from substrate or cleaning
The processor, Concept 305 DW, installed at Digiflex is from Denmark. The processor comes with double washout area for digital flexographic plates up to 920 x 1,200 mm (36 x 48-inch) and two separate tanks for washout – a pre-wash tank removes the digital black mask layer, so the solvent in the main washing section remains clean.
"At Digiflex, we are maintaining a dust free environment, apart from investing in modern equipment, to help our clients achieve the best quality plates. A clean workplace plays a great role in our industry as dust particles on the plates can bring down the print quality. Not only that, we are even following infrastructure requirements prescribed by Kodak worldwide, so that we can provide our customers high quality plates," says Sundar. "As the industry is growing rapidly, we want to meet all the challenges related to quality requirements by adopting the latest technologies to increase our production capabilities."